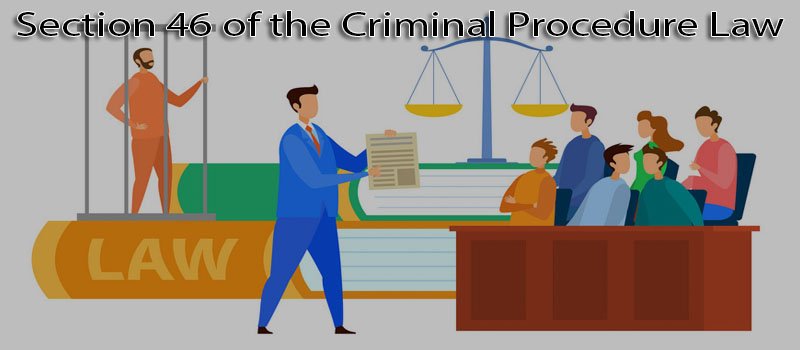 The Code of Criminal Procedure is the primary legislation on how the administration must enact and implement criminal law.
It provides details on the state machinery in crime investigation, apprehension of suspects, inspection and evidence collection, and charging the guilty with appropriate punishment.
It also deals with public nuisance and the protection of children, women, and parents.
Section 46 of the Criminal Procedure Law
Section 46 of the Criminal Procedure Law brings forth the procedures involved in any arrest.
The part consists of four sub-sections elaborating the details –
The arresting officer must touch or confine the body of the accused. However, if the guilty person submits to the officer by word or action, the person arresting can void this requirement.
If the accused person resists arrest or attempts to escape custody, the police officer or arresting personnel may resort to any response deemed necessary to complete their capture.
There is no law or mention of any action that may lead to the accused's death while bringing them into custody unless their offense is punishable by death or life imprisonment.
Officers or armed personnel cannot arrest women after sunset and before sunrise, save for exceptional circumstances. If such circumstances arise, a female officer must undertake the procedure of arrest, complete with a written report and prior permission of the Judicial Magistrate within the local jurisdiction of the committed crime or place of detention.
Section 46 controversy
Section 46 has come under controversy due to details described by 46(2) and 46(3).
The statements in the third clause bestow certain decision-making powers on the police forces.
The exploitation of the provision can lead to systematic brutality and police and social bias.
Encounters
Encounters provide vindication before the justice system can give a verdict on a criminal case.
The State defends Encounters as acts committed by the armed forces or police officers involved in self-defense or carried out by following procedural norms.
Arrest warrant
Arrests carried out under Section 46 must be supported by an arrest warrant. The perpetrator has the right to know the charges against them.
Reasonable grounds must back up the arrest, the particulars of which the accused must be aware.
Section 50(1) ensures the legislation of these rights.